Introducing the ClearBank Developer Portal
At ClearBank, we're focused on building lasting and truly collaborative partnerships with our customers. As a part of this we are always on the look-out for ways to optimise the end-to-end customer journey, making it as effective and frictionless as possible.
Over the last year, our team have been busy working behind the scenes to completely redesign our API documentation and make it publicly available.
Through  ClearBank's Developer Portal, engineers, product owners and decision-makers can now interface with our documentation with no access barriers from the very beginning of their relationship with us.
Here are some of the benefits:
A great experience – with a clean and minimal design it's easy to navigate with everything you need just a click or two away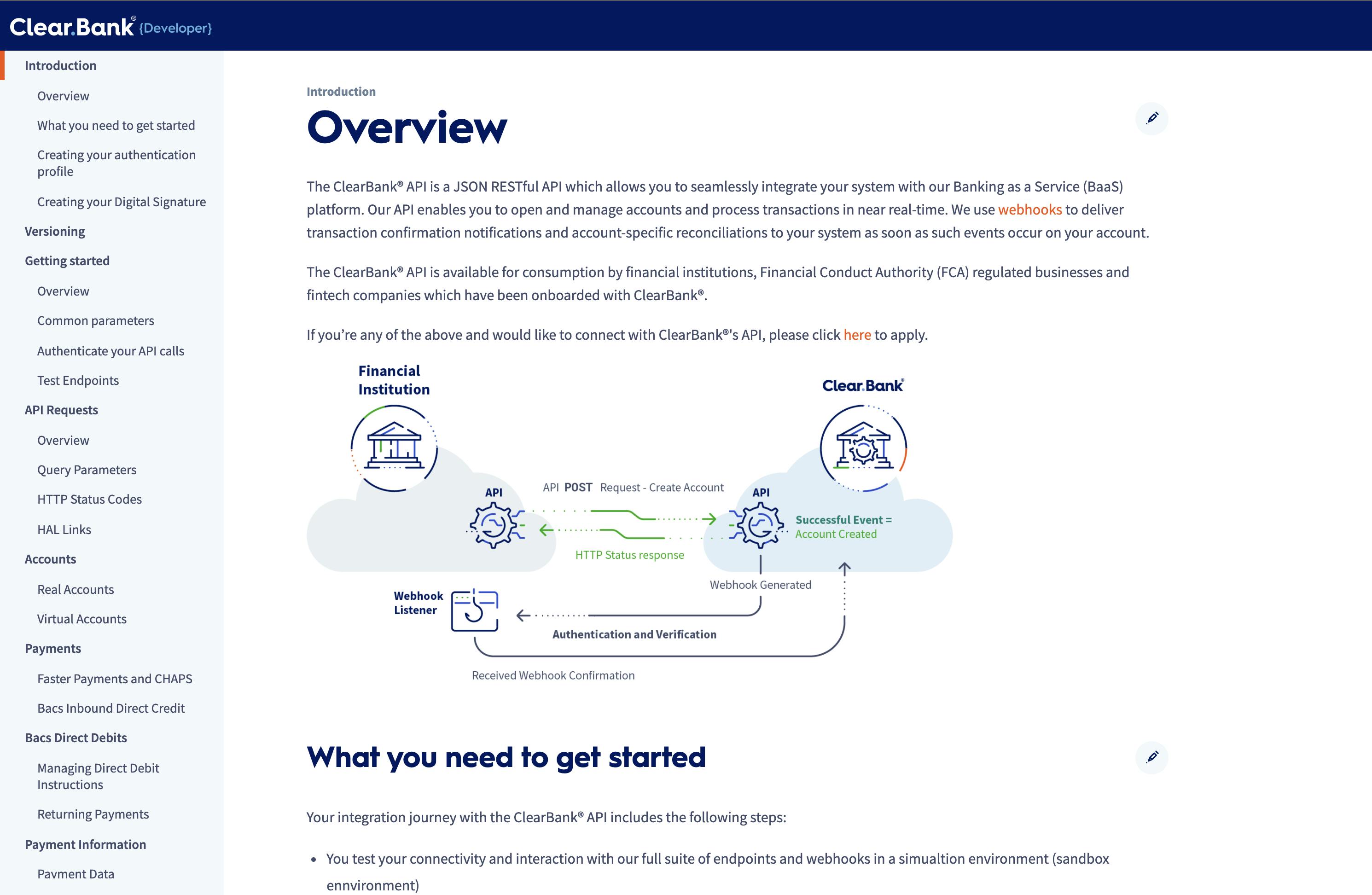 Easy to use – written for developers and non-developers alike, our consistent style of documentation ensures that integration challenges are minimised   
Community focused – customers can suggest edits, additions and raise pull requests on GitHub to improve our documentation 
Content driven – developed using the popular static site generator Gatsby and hosted on GitHub pages. Our documentation is driven by markdown and the OpenAPI Schema pulled directly from our API. This allows us to automate technical documentation for each endpoint straight from code and describe the API in plain English, grouped by domain.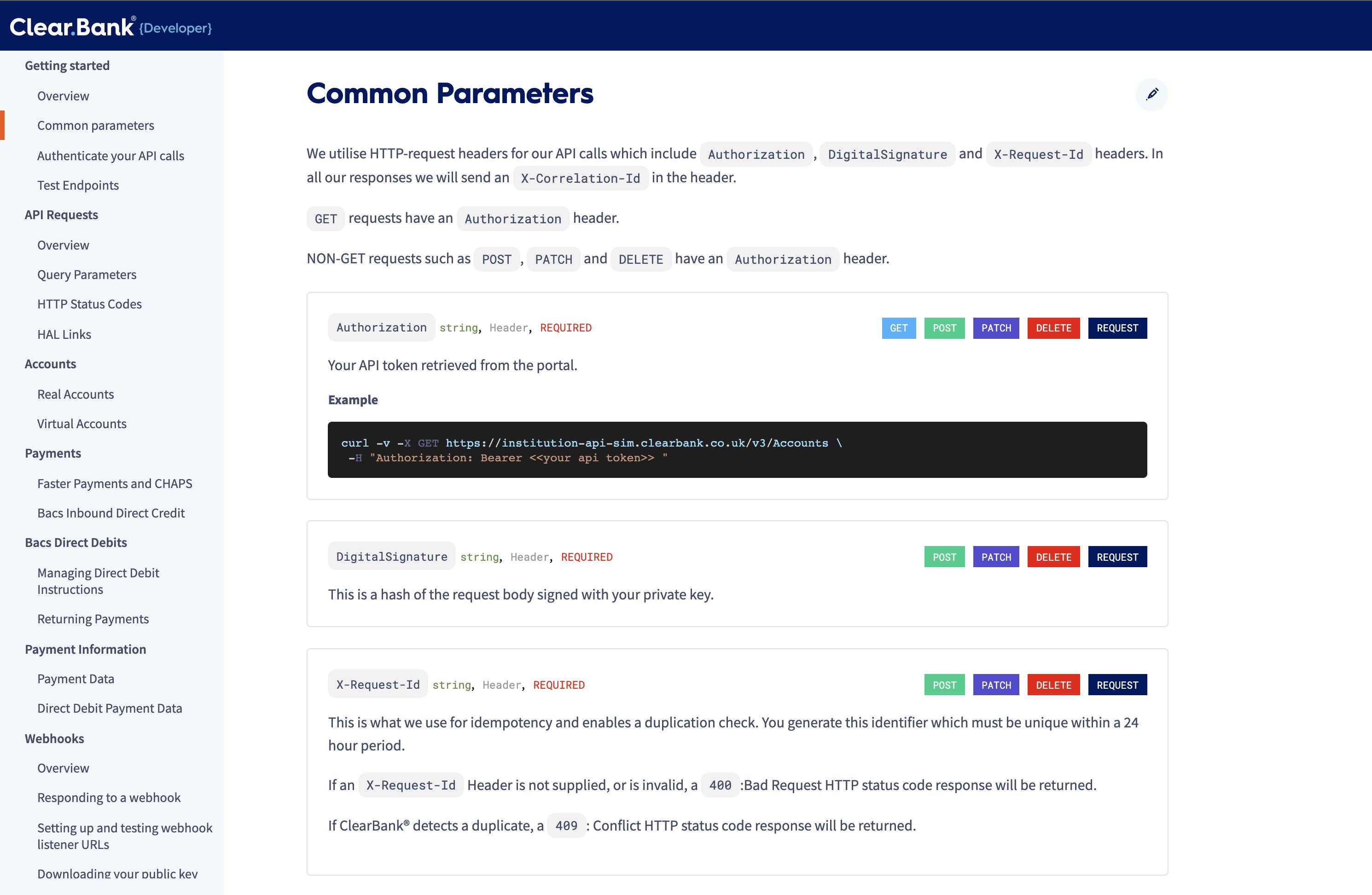 We know the work isn't over yet and we have a lot more planned to make the Developer Portal an indispensable tool for anyone coming on the journey with ClearBank, so watch this space! As always, we welcome your feedback, so if you have any ideas or comments please let us know here.